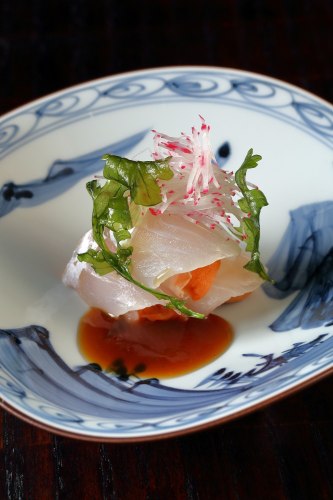 The True Essence of Excellence in Japanese Cuisine
Kenzo Napa seasonal menus fuse Japanese tradition with innovative techniques and inventive presentation. The result is sure to delight the senses and transform all perceptions of Japanese cuisine. The exquisite, rich flavors of veritable Japanese Edomae Sushi and Kaiseki delicacies are created using ingredients flown in daily from the world's most acclaimed fresh fish market in Japan, Toyosu. Every artistic course is meant to pair harmoniously with a selection of eclectic wines and sakes, including Kenzo Estate's full Napa Valley wine collection.
Scroll to View the restaurant's seasonal Kaiseki menu, available for dine-in only.